I am so excited to be hosting Beautiful Mommy Feet's Very First Giveaway!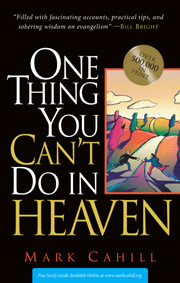 The heart behind
Beautiful Mommy Feet
is to spread the Gospel, biblically encourage women and see Christ Glorified.
I met
Mark Cahill
a few years ago when he came and spoke at Landmark Baptist in Shelby, NC. I had never before been so challenged on how to share my faith in the mundane. This man doesn't even have a clue how much he challenged me in my walk.
Without witnessing his radical faith, I doubt that
Beautiful Mommy Feet
would even exist.
Therefore I think it is very fitting to have this book as part of the Give Away. In this book he challenges you to step outside of your comfort zone and to see your everyday as your mission field! He gives very practical examples of how to do this as well.
Mila Cervantes is a friend and an Amazingly talented Jewelry Maker. I am so blessed that she wanted to be apart of this. You can visit her Etsy Shop HERE. For this giveaway she designed a
One of a Kind Necklace that carries the message of
Beautiful Mommy Feet
Romans 10:15
This is the necklace. It may take a moment to upload :)
Having Beautiful Feet Carrying the Gospel to the Nations!
This is a sterling silver necklace. The feet are sterling silver and the cross is a freshwater pearl that grew into the shape of a cross. Kinda cool, right?
Ways to Enter:
All you need to do is: Share this Giveaway,

leave One comment letting me know you've shared & You've Entered! - You Must Comment to enter :)
If you would like more opportunities to win, you can receive one entry for each of the following:
( In your comment tell me about each entry. If you leave more than one comment that's fine too! )
Follow Beautiful Mommy Feet or Subscribe to Email Updates
Share this Giveaway - Through Email, On Facebook, On Twitter -

You'll receive an extra entry for each share!
-But you must let me know in your comment on this page :)
Thank you so much for entering, for your encouragement and for having Beautiful Feet of your own!